Wave Makers: A #MeToo wave is sweeping Taiwan, thanks to Netflix show

Taipei, Taiwan
CNN
 — 

Five years after #MeToo took the world by storm, Taiwan, a liberal democracy that has prided itself on gender equality, is facing its own reckoning over sexual harassment – brought about by a hit Netflix series.
The series, "Wave Makers," follows the fictitious lives of a team of campaign staffers in the run-up to a presidential election in Taiwan. Though branded as a political drama, it is the show's sexual harassment plot line that has attracted the most attention and made waves in real life.
Since late May, the show has sparked more than a dozen real-life #MeToo accusations involving political figures on the self-ruling island, as it too gears up for a presidential election in January.
With tensions between Taipei and Beijing running at their highest in decades, the fallout from the #MeToo revelations risks adding more uncertainty to the all-important presidential race.
The allegations have rocked the ruling Democratic Progressive Party (DPP), prompting resignations in its upper ranks and public apologies from President Tsai Ing-wen.
"As the former party chairman, I should bear full responsibility," Tsai wrote in a Facebook post on June 2, pledging to "reflect on our mistakes."
The opposition Kuomintang (KMT) party has also been hit, and has vowed to probe a sexual harassment allegation against one of its lawmakers.
Since then, the storm has spread from the center of political power to other parts of society, with a growing list of allegations hitting academia, sports and cultural circles as well as the island's exiled mainland Chinese dissident community.
The turn of events took the creators of "Wave Makers" by surprise. They said they had not expected such an impact and were now witnessing "high waves" being made every day.
"Cases have been popping up in all walks of life recently, and you can see why it resonates," said Chien Li-ying, who co-wrote the script with Nina Peng. "There had been so many incidents like this, but they couldn't be discussed or told."
Since its release in late April, the hugely popular show has provided a common language for discussions about sexual harassment, said Wen-Ti Sung, a political analyst based in Taipei.
"It also gave victims who came forward a common reference point around which they could rally support and strengthen solidarity," he said.
A central rallying point for Taiwan's #MeToo reckoning is a powerful line from one of the best known scenes in "Wave Makers" involving two of the show's main characters.
In it, one of the characters, a senior party member, promises to seek redress for an incident in which a junior staffer had been groped by a colleague, despite pressure from higher up to hush up.
"Let's not just let this go, OK? We can't let things go this easily. Otherwise, we'll slowly wither away and die," she tells her.
The line was referenced at the top of a Facebook post that kicked off the whole #MeToo storm.
In the post, a former DPP staffer claimed her supervisor dismissed her workplace sexual harassment complaints and discouraged her from reporting the incident formally.
Her account drew an outpouring of support online and a swift apology from William Lai, the DPP's chairman and presidential candidate. The former supervisor, who had risen to become a senior party official, was suspended the next day and later resigned.
The case encouraged dozens of others to come forward with their own stories, including allegations against Wang Dan, an exiled leader of the 1989 Tiananmen protests. Wang, who was accused by a man of attempted rape, has vehemently denied the accusations.
Kang Ting-yu, an associate professor specializing in gender and media studies at Taiwan's National Chengchi University, said after watching the show, many sexual harassment victims felt they shouldn't "just let it go."
In addition to posting on social media, some have filed sexual harassment complaints through official channels, Kang said.
"I know of multiple cases where they explicitly said they were inspired by the show," she said.
Chien, the scriptwriter, said the line "let's not just let it go" embodies their aspirations for an ideal society, where the "the victims could be helped, supported and told that they don't need to blame themselves."
In reality, she said, most sexual harassment victims were told to "let it go," especially in organizations with a strong common goal. "The victims are prone to self-censor, because they are afraid what they say would spoil the bigger cause," she said.
Such culture of self-sacrifice is deep rooted in Taiwan's political reality, where the "big picture" often comes above everything else, Chien said.
"It seems like the issue of sexual harassment and assault has been suppressed all along – as if we've been swallowing it for a bigger political cause and sacrificing ourselves for the sake of the bigger picture," she said.
Following the accusations, some DPP supporters have criticized the victims for jeopardizing the party's presidential election campaign. Others have blamed Wang's accuser for sabotaging the overseas pro-democracy movement against the Chinese Communist Party, noting the allegations emerged just days before the 34th anniversary of the Tiananmen Massacre.
Tsai, Taiwan's President, has called on the public not to blame the victims and cause them secondary harm.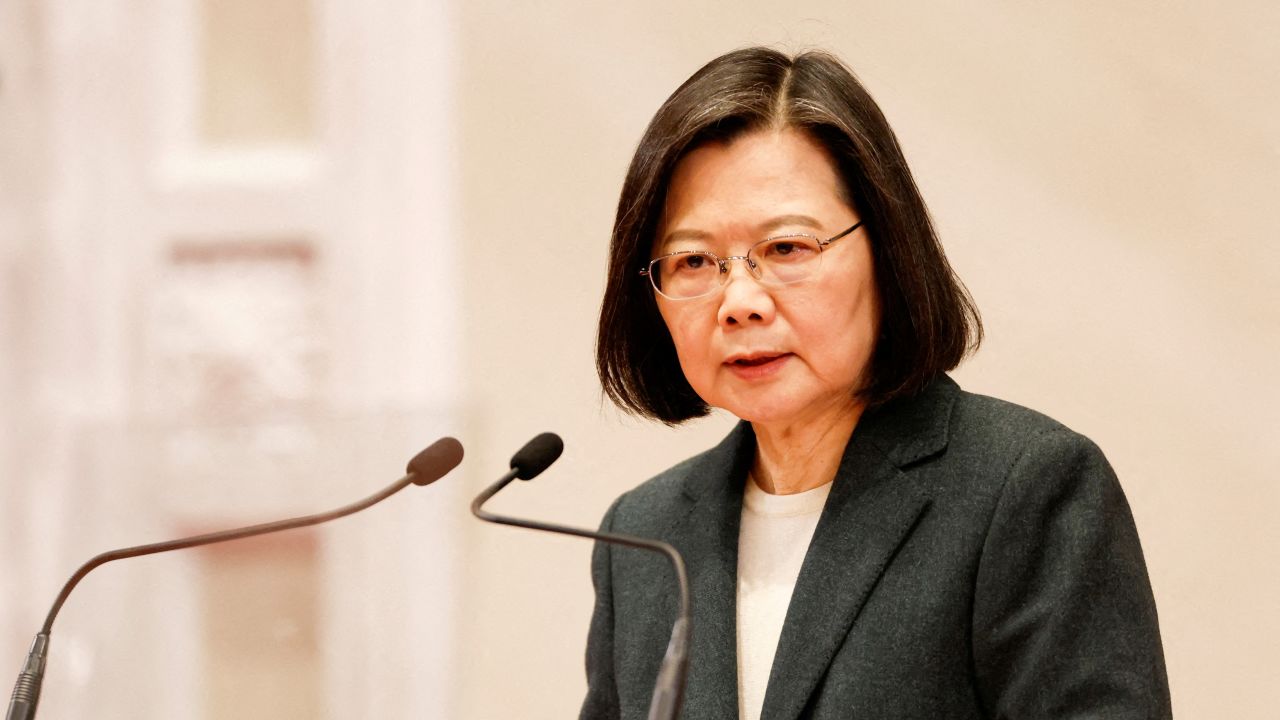 As Taiwan's first female President, Tsai has prided her government's efforts on improving gender equality, especially female participation in politics.
Women account for 42% of Taiwan's parliament – well above the average of 21% in Asia and also higher than North America's 37%, according to the Inter-Parliamentary Union.
Taiwan is also at the forefront of LGBTQ equality in the region. In 2019, it became the first place in Asia to legalize same-sex marriage.
But workplace sexual harassment is still prevalent and those who decide to seek justice could face a daunting and grueling process, experts say.
"Even the protagonists in 'Wave Makers' might not be able to persevere in our system," said Kang at the National Chengchi University.
A woman who has since come forward to allege she was sexually harassed while working for a local election campaign for the DPP 16 years ago told CNN watching the "Wave Makers" reminded her of the challenges she faced during that time.
The woman, surnamed Liao, said it took her two attempts to have the police register her report of sexual harassment, and a year for a government agency "mediating" her case to rule that her allegations were substantiated.
She said she was then told by the agency that she could take the case to court, but as a fresh graduate, she had no financial means to fund a lawsuit. "In the end, I let it go," she said.
Liao criticized "Wave Makers" for painting too "rosy" a picture on how sexual harassment complaints are handled at the workplace, but she is happy to see the impact the show has had.
"If Taiwan's #MeToo wave has come five years late, it would be great if we could seize the opportunity to reform the outdated laws on sexual harassment," she said.
Many experts are now calling for reforms. "The reporting mechanisms of sexual harassment cases in organizations, such as the assurance of protecting the victims' anonymity, need to be improved," Kang said.
More education and awareness campaigns on sexual misconduct, as well as new legislation against online sexual violence, are also essential, said Lu Sheng-yen, an assistant professor of gender studies at National Taiwan Normal University.
As more and more people came forward with experiences of sexual harassment, the island's President issued a second apology on Tuesday and pledged wide-ranging reforms.
The government will reexamine and improve the existing mechanisms for reporting sexual harassment complaints and push to amend laws on gender equality, Tsai said.
"Our society as a whole must educate ourselves again," Tsai said in a Facebook post. "The people who have been sexually harassed are victims, not wrongdoers. These are people we must protect, not treat with prejudice."
For the show's scriptwriters, Taiwan's #MeToo moment has not fully arrived.
"I think it's just the beginning, the first step," Peng said, citing the lack of social consensus on the support for sexual harassment victims.
Chien said the #MeToo reckoning should not be limited to progressive circles or organizations. "Only when it happens across society – including in more conservative circles, and people are still willing to come forward – will it be the real #MeToo moment."