Wagner mercenary chief condemns Russian military leadership in expletive-laden tirade


CNN
 — 

Standing in front of the bodies of dozens of what he claims are his fighters killed in Russia's war with Ukraine, the head of the private military company Wagner on Thursday unleashed an expletive-laden challenge to Russia's military leadership, blaming their deaths on a lack of support from Moscow.
"We are lacking 70% of the needed ammunition!" Wagner chief Yevgeny Prigozhin says in a video posted on Telegram.
Shining a small flashlight on the corpses laying outdoors near what appears to be the front lines of the war, Prigozhin claims they are the casualties of just one day of fighting.
"Shoigu, Gerasimov, where … is the ammunition?" says Prigozhin, calling out Russian Defense Minister Sergei Shoigu and chief of the Russian armed forces Gen. Valery Gerasimov.
"The blood is still fresh," he says, pointing to the bodies behind him. "They came here as volunteers and are dying so you can sit like fat cats in your luxury offices."
Prigozhin, whose Wagner mercenary group has taken on a growing role in the Ukraine conflict as Russian forces falter, has been highly visible on the front lines in recent months – where he has claimed credit for territorial gains, particularly in the battles raging around the eastern Ukrainian city of Bakhmut.
Known for its disregard for the lives of its own soldiers, the group's brutal and often lawless tactics are believed to have resulted in high numbers of casualties, as new recruits are sent into battle with little formal training – a process described by US Lt. Gen. Mark Hertling as "like feeding meat to a meat grinder."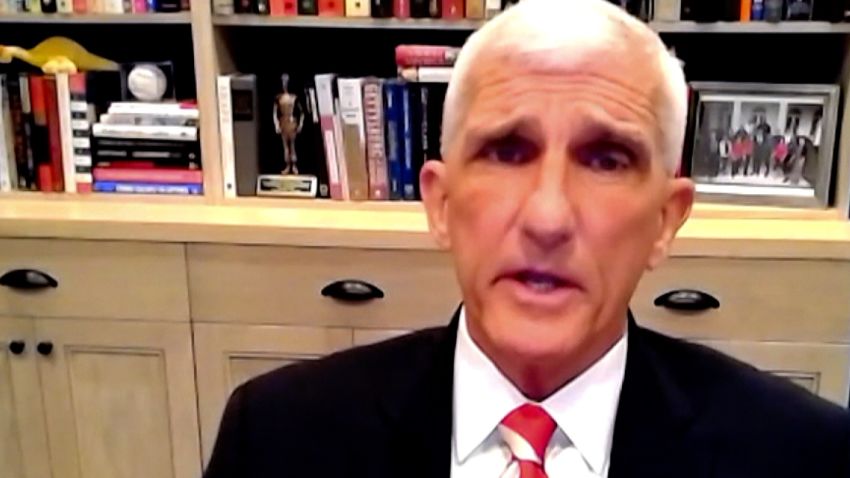 'Feeding meat to a meat grinder': Analyst describes what new Russian soldiers are facing
But as Prigozhin's stature has increased, so too have his clashes with Shoigu and Gerasimov, prompting speculation about possible elite infighting in Moscow as Russia's military campaign fails to advance.
In February, he accused the two men of "treason" for their alleged failures to support and supply the Wagner group in Ukraine.
His newest challenge to Russian defense officials comes as Bakhmut remains heavily contested.
"These are someone's f**king fathers and someone's sons. And you f**kers who aren't giving [us] ammunition, you b*tches, will have your guts eaten out in hell!" Prigozhin yells in the video.
Prigozhin's call for more ammunition is not new, nor are his methods. He has repeatedly complained of receiving insufficient support from the Kremlin in the grueling fight for the eastern city.
In February, he made a similar appeal for ammunition, posting a picture on Telegram of a pile of corpses. Shortly after that posting, he made another saying a shipment of ammunition was on its way to the Wagner troops.
But the support does not seem to have lasted, at least to Prigozhin's liking. Last weekend, he threatened to withdraw his troops from the city if Moscow didn't provide more ammunition.
In an interview with the Russian pro-Kremlin blogger Semyon Pegov, who blogs under the alias WarGonzo, Prigozhin claimed those responsible for Moscow's weapons procurement "stopped giving us ammunition."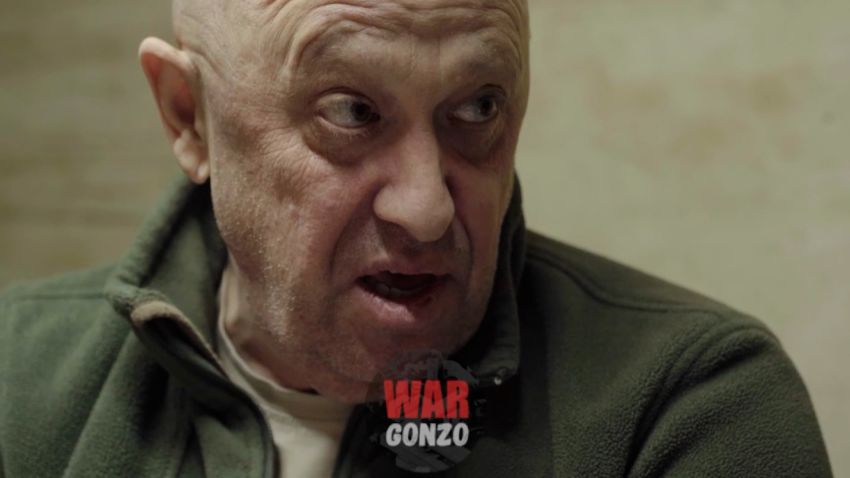 Wagner leader issues ominous warning about his troops in Ukraine