Ukraine war: Son of Kremlin spokesman Peskov claims he has served with Wagner Russian mercenary force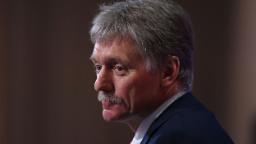 CNN
 — 

The son of Kremlin spokesman Dmitry Peskov, Nikolai Peskov, claimed in an interview with Russian media that he decided to serve in Ukraine with Russia's Wagner mercenary force.
"I considered it my duty… I couldn't sit on the sidelines and watch friends and other people go there," Peskov said in an interview with Russian newspaper Komsomolskaya Pravda.
"When I went there, I had to change my last name. Nobody really knew who I was."
He said he served for nearly six months and received the Medal for Courage.
CNN could not independently verify the claims.
Children of government figures and Russia's elite have received criticism in the past for failing to fight in Ukraine.
Nikolai Peskov's interview comes after the Wagner chief, Yevgeny Prigozhin, said on Friday that the Kremlin spokesperson's son had served as a gunner with his mercenary force.
Prigozhin did not specify what period of time he was talking about.
According to Prigozhin, Nikolai Peskov served in PMC Wagner for six months under false documents with a different last name, working as a loader of an ammunition supply vehicle. The Wagner chief said Peskov attended a three-week training at their base in Molkino and later "left for Luhansk."