Three rockets were launched from Syria toward Israel, IDF says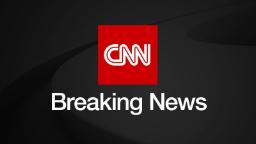 CNN
 — 

Three rockets were launched toward Israel from Syria on Saturday, the Israeli military said.
One landed in the southern Golan Heights, the Israel Defense Forces (IDF) said. The IDF said it did not need to intercept the rockets, according to a post on Twitter.
Israel seized the Golan Heights from Syria during the 1967 Six-Day War and annexed the narrow strip of land in 1981. The Golan Heights are considered occupied territory under international law and UN Security Council resolutions.
The rocket launches came amid heightened tensions in the region following Israeli police raids on the al-Aqsa mosque in Jerusalem. Israel struck Palestinian militant targets in southern Lebanon and Gaza early Friday, after dozens of rockets were fired from Lebanon into Israeli territory.
In a separate development on Saturday night, the IDF killed a 20-year-old Palestinian man in the occupied West Bank town of Azzoun, according to the Palestinian Authority Ministry of Health.
The man, Ayed Azam Salim, was shot and killed by live Israeli bullets in the abdomen and chest in the Qalqilya district, according to the ministry.
"Following routine activity, multiple suspects hurled an explosive device towards IDF soldiers at town of Azzun," the IDF said in a statement. Soldiers responded "with live ammunition towards them" and a person was hit, the statement added. No IDF soldiers were injured, according to the statement.
Salim was taken to a hospital in Qalqilya where he died, according to Palestinian News Agency WAFA.
On Friday, one person was killed and seven others injured in a car-ramming attack in Tel Aviv. Police said that the car was driven by a 45-year-old resident of Kfar Kasem, a predominantly Arab city east of Tel Aviv.
The victim, an Italian tourist, was named by Israeli and Italian authorities as Alessandro Parini. Italian media said he was a 35-year-old lawyer. Israeli authorities described the incident as a "terror attack."
This is a developing story.