Sweden finds the largest rare earth deposit in Europe. It could help cut dependence on China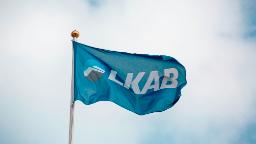 Hong Kong
CNN
 — 

Swedish mining company LKAB says it has found Europe's largest deposit of rare earth oxides in the country's north, a discovery that could reduce the continent's reliance on China for the critical resource.
Rare earth minerals play a key role in generating clean energy and producing electric vehicles and consumer electronics. But the market is dominated by China, which accounts for 60% of global production, according to the US Geological Service.
LKAB has identified more than one million tonnes of rare earth oxides in the Kiruna area, located in the far north of the country, the company said in a statement on Thursday.
"This is good news, not only for LKAB, the region and the Swedish people, but also for Europe and the climate," said Jan Moström, president and group CEO of LKAB.
No rare earth elements are currently being mined in Europe, leaving it dependent on imports. The European Union gets 98% of the minerals from China, according to the European Commission.
But demand is expected to surge as a result of electrification, which will lead to a global "undersupply" at a time of increasing geopolitical tensions, LKAB said.
The company added that the region's dependence on China for rare earth minerals increases the vulnerability of European industry.
"Electrification, the European Union's self-sufficiency and independence from Russia and China will begin in the mine," said Ebba Busch, Sweden's minister for energy, business and industry, in the same statement. "We need to strengthen industrial value chains in Europe and create real opportunities for the electrification of our societies. "
Still, the road to mining the deposits is long, LKAB added. It plans to submit an application for a permit later this year.
"If we look at how other permit processes have worked within our industry, it will be at least 10-15 years before we can actually begin mining and deliver raw materials to the market," it said.
Given its importance in the tech industry, rare earths have become one of the main fronts in the US-China competition as well.
The United States, which has long relied on China for the minerals, is seeking to strengthen its domestic supply chain to emerge as a dominant global player. In 2021, the Biden administration targeted rare earths, among other domestic supply chain priorities, to reduce the vulnerability of these industries to geopolitical tension.