Japan to fund overseas defense projects in first departure from aid rules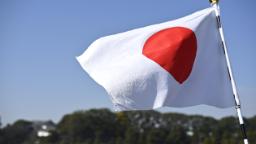 Tokyo
Reuters
 — 

Japan on Wednesday said it plans to offer friendly nations financial assistance to help them bolster their defenses, marking Tokyo's first unambiguous departure from rules that forbid using international aid for military purposes.
Japan's Overseas Security Assistance (OSA) will be operated separately from the Overseas Development Assistance (ODA) program that for decades has funded roads, dams and other civilian infrastructure projects, Chief Cabinet Secretary Hirokazu Matsuno said at a regular news conference.
The aid will not be used to buy lethal weapons that recipient countries could use in conflicts with other nations in accordance with the three principles that govern arms exports, Matsuno added.
The decision to expand the scope of international aid to military-related projects follows Japan's announcement in December of a military build up that will double defense spending within five years as it looks to counter China's growing military might in Asia.
The first recipients of that security aid will likely be the Philippines, which wants radars to monitor Chinese activity in the contested South China Sea, along with Malaysia, Bangladesh and Fiji, the Yomiuri newspaper reported on Monday.