China: Satellite images capture crowding at crematoriums and funeral homes as Covid surge continues


CNN
 — 

Satellite images taken over a number of Chinese cities have captured crowding at crematoriums and funeral homes, as the country continues its battle with an unprecedented wave of Covid-19 infections following its dismantling of severe pandemic restrictions.
The images – taken by Maxar in late December and early January and reviewed by CNN – show a funeral home on the outskirts of Beijing, which appears to have constructed a brand-new parking area, as well as lines of vehicles waiting outside of funeral homes in Kunming, Nanjing, Chengdu, Tangshan and Huzhou.
China recently moved away from its strict zero-Covid approach to the virus, which had sparked mass unrest after more than two years of tight controls on citizens' personal lives.
China's strict policy shielded its population from the kind of mass deaths seen in Western nations – a contrast repeatedly driven home by the Communist Party to illustrate the supposed superiority of its restrictions.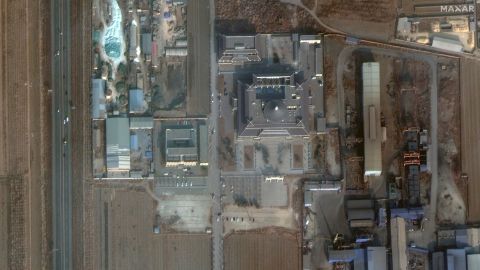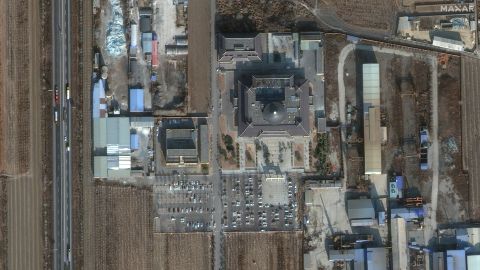 Since those rules were lifted, people have regained freedom to travel around their country
The satellite pictures are consistent with CNN's reporting and witness accounts shared to social media concerning overcrowding in funeral homes and crematoriums.
CNN has reported first-hand in Beijing on the makeshift facilities being used to store the deceased, as overworked staff try to keep up with the volume of crates containing yellow body bags, and families report waiting for days to bury or cremate their loved ones.
Meanwhile, China's official Covid-19 death toll since it eased restrictions remains strikingly low – with only 37 deaths recorded since December 7.
As reports of overwhelmed hospitals and funeral homes roll in, China is facing accusations from the World Health Organization and US that it is under-representing the severity of its current outbreak, as top global health officials urge Beijing to share more data about the explosive spread.