Bad Aibling crash: German train controller jailed
Story highlights
'Michael P' was playing a game on his phone before collision killed 12 and injured 89
He was sentenced to three and a half years in jail by a court in Bavaria


CNN
 — 

A train controller has been sentenced to three and a half years in jail for his role in a rail disaster in Germany that killed 12 people and left 89 injured.
The 40-year-old man, identified by officials only as "Michael P," signaled for two trains coming from opposite directions to travel on a single track.
According to German authorities, he was playing a computer game on his phone shortly before the February 9 head-on crash near the spa town of Bad Aibling in southern Germany. The two trains were traveling at speeds of 100 kph (60 mph) when they collided.
The controller was arrested on suspicion of manslaughter and gross negligence in April. Investigators said his actions were a "dereliction of duty" that distracted him from controlling the train traffic.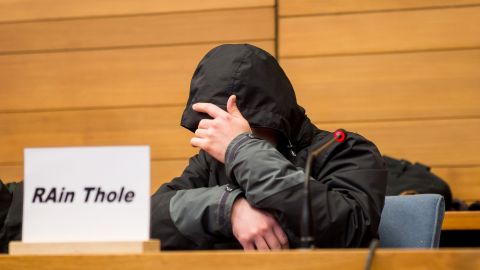 German police said their investigation showed the man "violated operational rules" by playing the game until shortly before the collision.
Michael P admitted his guilt through defense lawyers at Traunstein court in Bavaria, according to Tobias Dallmayer, a spokesman for the court.
Dallmayer told CNN that a panel of three judges and two lay persons decided on the sentence Monday following a verdict of culpable homicide in 12 cases and culpable bodily harm in 89 cases.
Relatives of the dead and injured were in court for the sentencing hearing. The crash was one of the worst in German history.
The full name of the defendant was not released to the media due to privacy laws in Germany. He appeared in court with a hood over his face to shield his identity.