Jordan warns Israel of 'catastrophic consequences' if al-Aqsa mosque stormed again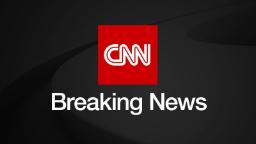 CNN
 — 

Jordan has warned of "catastrophic consequences" if Israeli forces were to storm the al-Aqsa mosque again.
Should the Israeli police, "assault worshipers again, in an attempt to empty [the mosque] of worshipers, in preparation for major incursions into the mosque," it would, "push the situation towards more tension and violence, for which everyone will pay the price," the Jordanian Foreign Ministry spokesperson, Ambassador Sinan al-Majali, said in a statement late on Saturday local time.
"The Israeli government bears responsibility for the escalation in Jerusalem and in all the occupied Palestinian territories and for the deterioration that will worsen if it does not stop its incursions into the holy al-Aqsa mosque… and its terrorization of worshipers in these blessed days," al-Majali said.
The warning from Jordan was followed by a statement from the Israeli Foreign Ministry early on Sunday, saying that people who, "barricade themselves inside [the al-Aqsa mosque] are a dangerous mob, radicalized and incited by Hamas and other terror organizations."
The Israeli Foreign Ministry called on Jordan's Waqf guards, "to immediately remove from the al-Aqsa Mosque these extremists who are planning to riot (on Sunday) during Muslim prayers on the Temple Mount and the Priestly Blessing at the Western Wall."
The Waqf is the Jordan-appointed body that manages the al-Aqsa mosque compound, known as the Temple Mount by Jews.
Israeli police raided Jerusalem's al-Aqsa mosque twice on Wednesday last week, claiming that "hundreds of rioters and mosque desecrators (had) barricaded themselves" inside.
On Saturday night, the Israeli police again alleged that, "many youngsters [had] entered the mosque and closed the doors, for no reason."
Israeli police raids of al-Aqsa mosque are considered by Muslims as a major provocation.